BLUE GIANT Mechanical Truck Restraint – Strong Arm ML10
Blue Giant mechanical restraints are simple to operate and require virtually no maintenance. This manually operated StrongArm™ ML10 is engaged and released by a single detachable control rod. Because no bending or lifting is required, the risk of employee strain or injury is significantly reduced.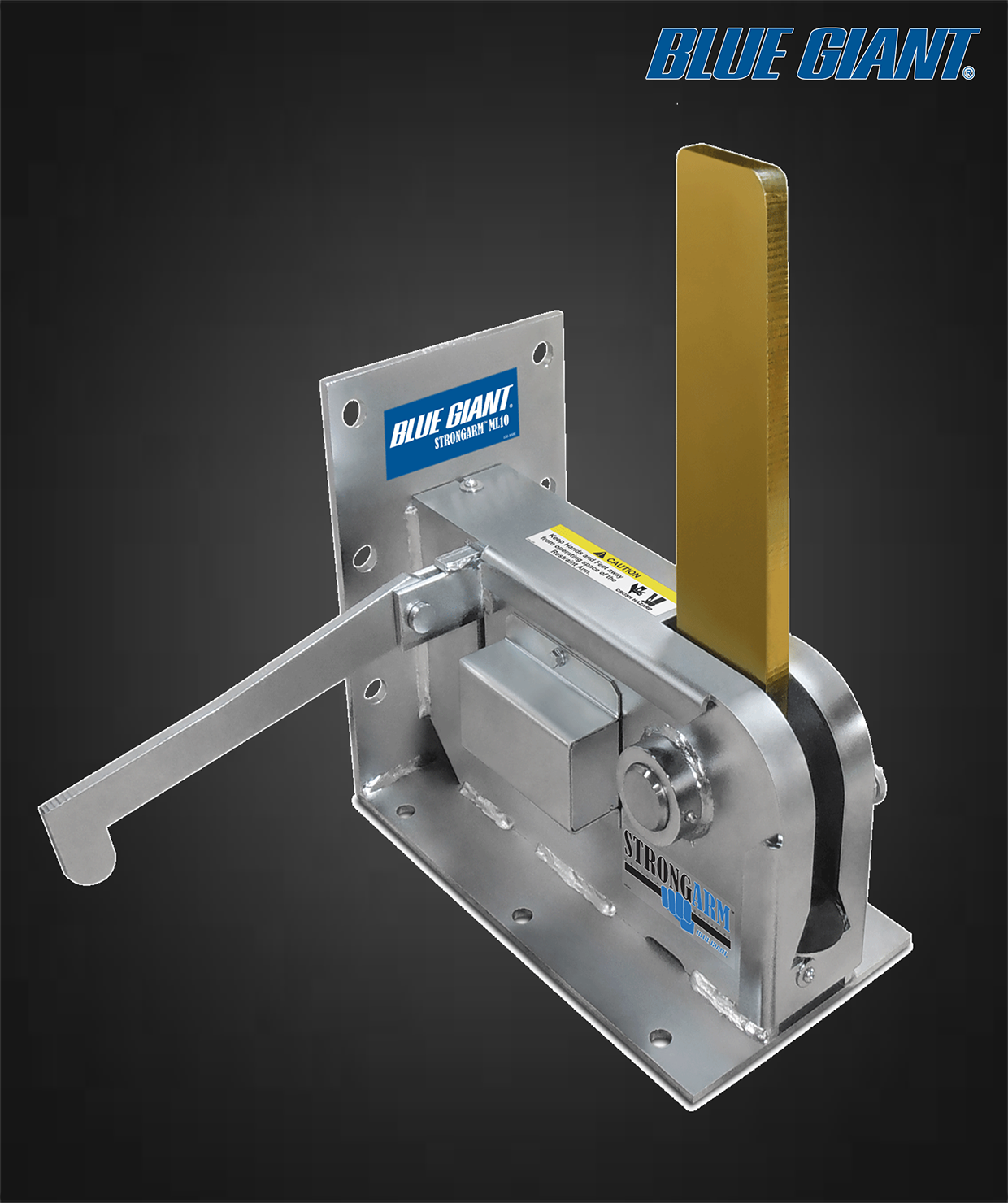 Manual operation: engage and release functions are controlled by an integral push bar, with no lifting required
Secure barrier: barrier-style restraint arm offers solid and dependable hold
Non-impact design: extends the working life of the vehicle restraint
Corrosion-resistant: zinc plating to prevent rusting or corrosion
NON-IMPACT OPERATION
Passive engagement style results in less wear and tear and lowers maintenance requirements
With a vertical restraining range of 11″ to 26″ (279 mm to 660 mm) above ground and horizontal reach of 13″ (330 mm), the ML10 is compatible with virtually all modern trucks and trailers, even those with air-ride suspension systems
HOLDS STRONG
30,000 lb (13,636 kg) of restraining force prevents premature truck departure during loading and unloading
The unit can be left in the locked position overnight to discourage trailer theft
NO POWER NECESSARY
Certain applications, such as chemical handling facilities or grain storage locations, involve explosive substances and require limited interaction with electrical devices:the ML10 is a safe and reliable restraining device for these situations because of its entirely mechanical operation.
THE NEXT LEVEL
The ML10 system can be upgraded to include a manual or automatic lights communication package for added safety at the loading dock
The TLC24-M has interior and exterior LED signal lights (red / green) that are manually controlled to communicate safety conditions to both dock workers and truck drivers
The advanced TLC24-A has all the benefits of the TLC24-M but also detects the position of the restraint via a sensor, allowing the lights to automatically change according to the relevant safety condition